Real Estate Videography – Hiring a professional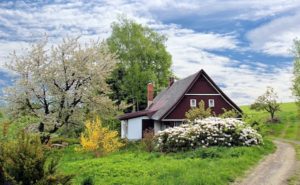 As someone working in the real estate videography field throughout Maine, I cringe when I see smart phone video tours of homes for sale.  The images are shaky; at times moving too fast throughout the house.  The audio is hot or peaks because the person talking is too close to the built in mic.  If you are serious about adding a video to your listing that will entice potential buyers, hire a professional.
More than ever real estate agents and home owners are opting to include a short video showcasing their home and property.  Unlike still photos, a video is similar to walking through the home without actually doing so.  And furthermore, your home can gain greater web exposure by uploading the video to Youtube, Vimeo and social media platforms.  This is key, as you want your home and property to reach the masses.  In addition, viewers may potentially spend more time viewing your listing than other listings.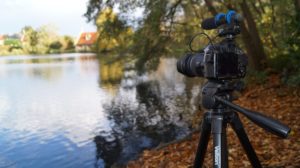 There's a lot entailed with real estate videography.  More than most people realize.  Producing a professional video of any kind requires skill, equipment, and creativity.  Here's some thoughts on hiring a videographer.
Research
What you see is what you get.  As with any potential hire, look at their work.  Most real estate videographers have websites with samples of recent videos.  View their videos and listen.  Decide if you like the length of them.  The videos should be complete and not end abruptly.   Music should compliment the images.   Text needs to be on the screen long enough for you to read its entirety.   Fonts should be basic and not blend in with the background making it difficult to read.   Images on the screen should last long enough for you to get a clear view of each room.  If there is a voice over in the background it should sound professional, not amateurish.  Therefore, you should like what you see and hear.
What to expect from your real estate videographer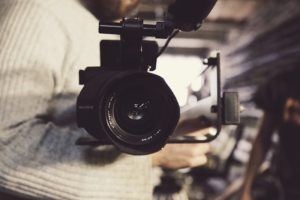 In addition to the quality of their work, you want to ask videographers some key questions before hiring.
Understand what is included in the cost or quote

Ask if the quote includes videography and editing; if music is included; titles, etc.  Ask how many hours the shoot will take; how many people to expect (a production crew or one videographer?)  If you'd like some drone footage too, find out if the videographer has a drone and if there is an additional cost.  Some companies include a certain number of edit versions and  beyond that number there may be additional charges.  Find out if this is the case.
Product completion expectation
When the video shoot is over, when can you expect to see the edit?  Chances are your home is currently for sale, or will be very soon.   You want the video to  be completed in a timely fashion.  This needs to be clear from the get go.  If the videographer says it will take a few months, your home could potentially sell before then.  Don't settle for non-committal answers: "This won't take me long to edit." Or, "When I'm done with my other project."  I always inform my real estate clients they will receive an edit within 7 – 10 days.  Above all, get a concise answer too.
Receiving the final video 
Real estate agents should receive two copies of the video: a brand and non-brand version.  The non-brand version needs to be MLS compliant, meaning there is no branding on the video (contact phone, logo or website information.)  Youtube videos are not acceptable due to pop up ads (advertising) and because of  the videos that play directly after completion.  My delivery is through Dropbox; the agent can drag the video into their own Dropbox folder and create an html link for the video file.  This is the code the agent adds to the MLS listing.  Dropbox is a free (up to 2 gbs) file storage and sharing site.  I also use Vimeo Pro Portoflio for delivery.  Subsequently, the second version of the video, the brand version, should include the agents contact information.  The agent can upload this branded version to Youtube, Vimeo, etc. for showcasing on websites, blogs, Facebook, etc.
In an upcoming blog I will offer some tips about preparing for the video shoot.  To learn more about my real estate videography services in Maine click here.   For more information or a quote, please fill out my short contact form.